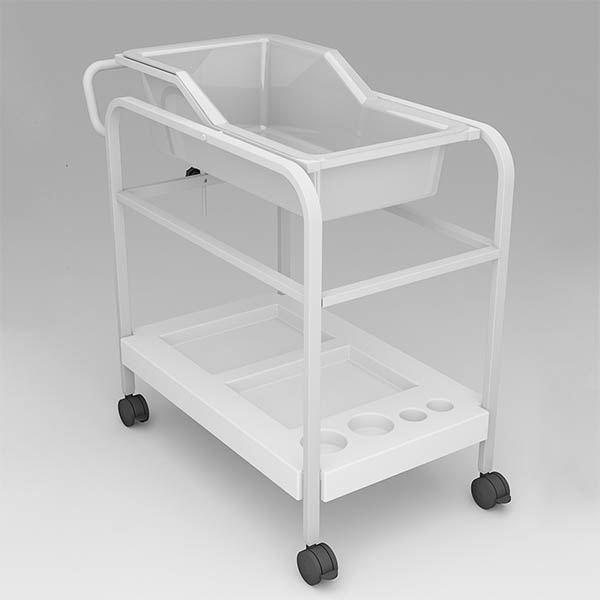 Baby Cot
Baby code is made of mild steel with an electrostatic powder coating (200°C).
The casters have brake system.
The inside of the product is made of Plexiglas and the corners have been rounded.
The bed is supplied with its cradle and is dimensionally in harmony.
The base of the cradle is flat and suitable for materials to be put.
All the parts of the products are resistible against the chemical cleaning items.
Mattresses are available according to the bed size.
More color options available as per the customer requirement.