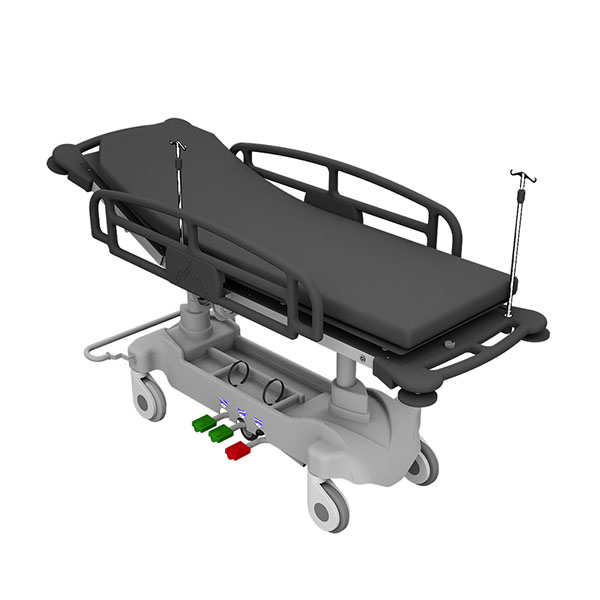 Patient Stretcher
The Stretcher includes Infusion Pole, Mattress, Central Break, Oxygen Holder, Compact Platform and Fifth Caster as standard.
The stretcher has pedals on both sides for the height adjustments.
Manual adjustment for head section up to 80 degree.
Lockable side rails with soft cushion covered.
The mattress cover is very flexible, inflammable, seamless and anti-bacterial.
The base of the stretcher is able to contain and protect an oxygen tube, the required tools and apparatus. The sub frame section of the stretcher has a holder for the oxygen tube.